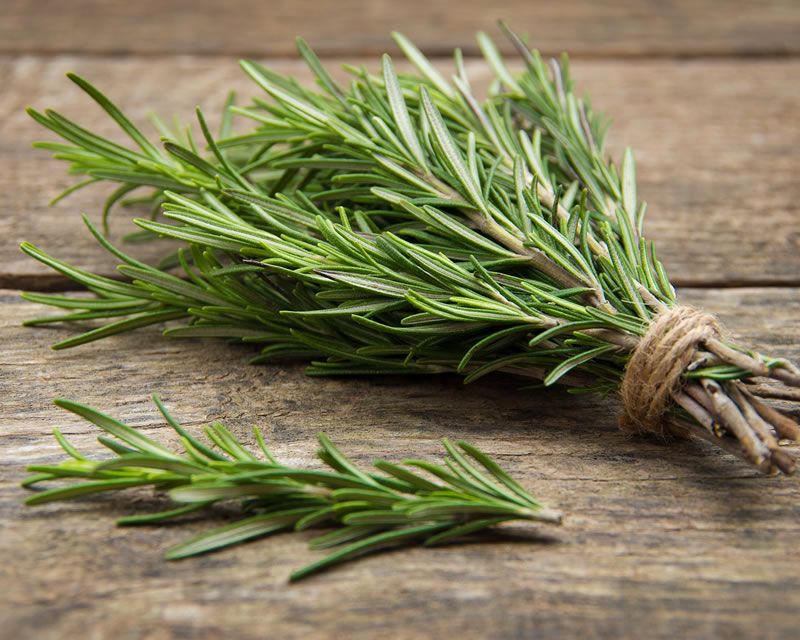 Rosemary is classified as a herb and is also known as Rosmarinus officinalis L. Rosemary is native to the Mediterranean and cultivated around the world. Rosemary is recognized for its healing properties and can uplift you instantly.
Rosemary is used in a variety of ways and the entire plant can be used from the roots, stems, leaves, flowers, fruits, seeds, and even the bark. Rosemary is usually found fresh, dried, or extracted to make an oil, tea, or spice. We will provide you with some recipes below!
Let's look at some of the research investigating the benefits of rosemary. The International Journal of Neuroscience reported on a study that investigated the olfactory impact of rosemary essential oil on healthy individuals' mood and cognitive performance. Results from this study indicated that the scent of rosemary produced a significant enhancement of performance for overall quality of memory and positive subjective effects on mood.
Multiple research studies confirm the benefits of rosemary linked to stimulated brain activity and improving mood (Guo et al, 2018; Sayorwan et al, 2013; Moss & Oliver, 2012). What's more, rosemary is also high in antioxidants – a molecule that helps protect your cells and body against disease. Rosemary is also known for its anti-inflammatory properties and its leaves are used in traditional medicine for wound healing.
Because rosemary is widely used in a variety of ways, you can decide how you want to incorporate rosemary into your life to benefit from this powerful herb and its mood-enhancing effects. You can benefit from rosemary by using its olfactory benefits. Take some rosemary or rosemary essential oil and rub it on the palm of your hands. Move your palms to your face and inhale the scent.
You can also use rosemary in your cooking. Rosemary is used as a seasoning in a variety of dishes, such as soups, stews, salads and casseroles. Rosemary also complements chicken, fish, lamb, mushrooms, potatoes and grains. We love rosemary roasted potatoes. Here is a delicious recipe for you:
Ingredients: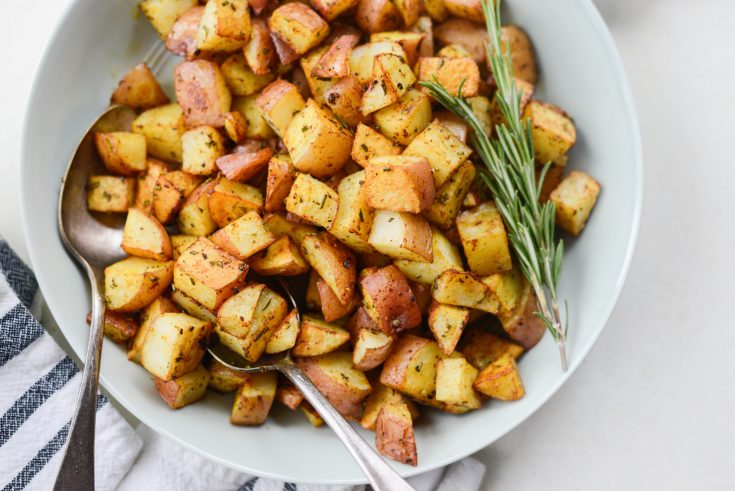 3 cups baby potatoes, cut into uniform pieces
1/2 tsp garlic powder
1/2 tsp sea salt
1/2 tsp freshly cracked black pepper
2 tbsp chopped fresh rosemary
Instructions:
Heat your oven to 220 degrees celsius. Line a  baking sheet with baking paper.
In a large bowl, toss potatoes with oil, garlic powder, salt, pepper, and rosemary. Spread potatoes in a single layer onto your prepared baking sheet.
Roast in the oven for about 20 minutes, stirring halfway through, or until potatoes are tender.
Remove from the oven and serve immediately.
If you would like to try some rosemary tea, here is a simple recipe to follow: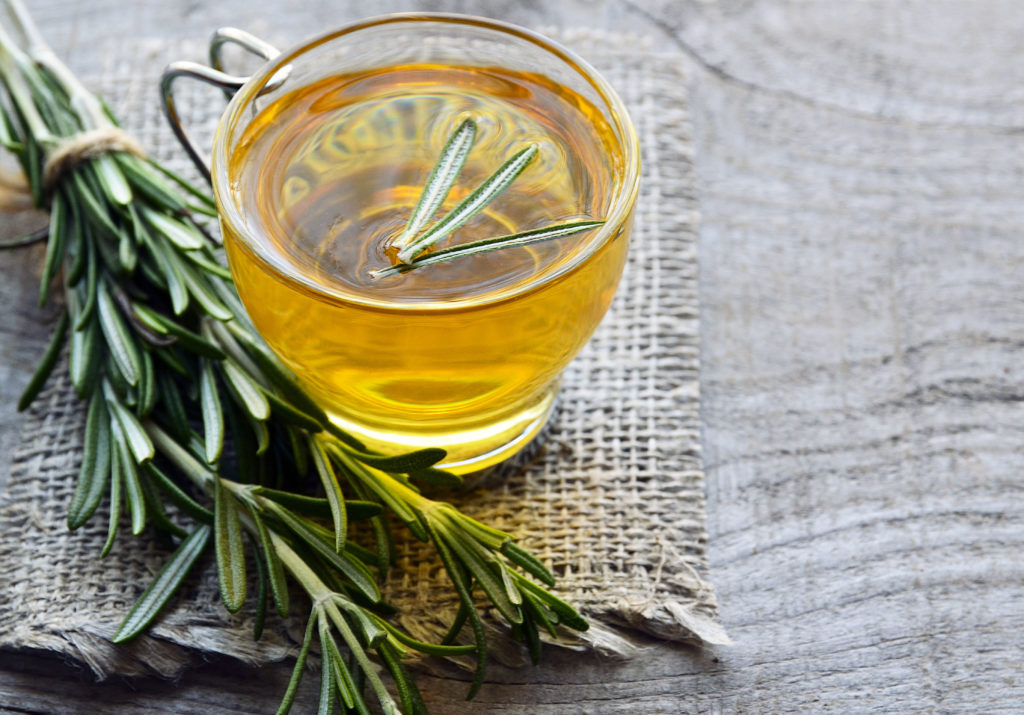 Rosemary homemade tea
Ingredients:
300 ml water
1-2 teaspoons of loose rosemary leaves
Instructions:
Bring 300 ml of water to a boil.
Add 1-2 teaspoons of loose rosemary leaves to the hot water. Alternatively, place the leaves in a tea infuser and steep them for 5–10 minutes, depending on how flavorful you like your tea.
Strain the rosemary leaves from the hot water using a mesh strainer with small holes, or remove them from the tea infuser.
Pour your rosemary tea into a mug and enjoy. You can add a sweetener, such as honey if you like.
We hope that you feel motivated to add some rosemary to your life and any shape or form for its mood-enhancing benefits!
written by Derika de Villiers, Clinical psychologist