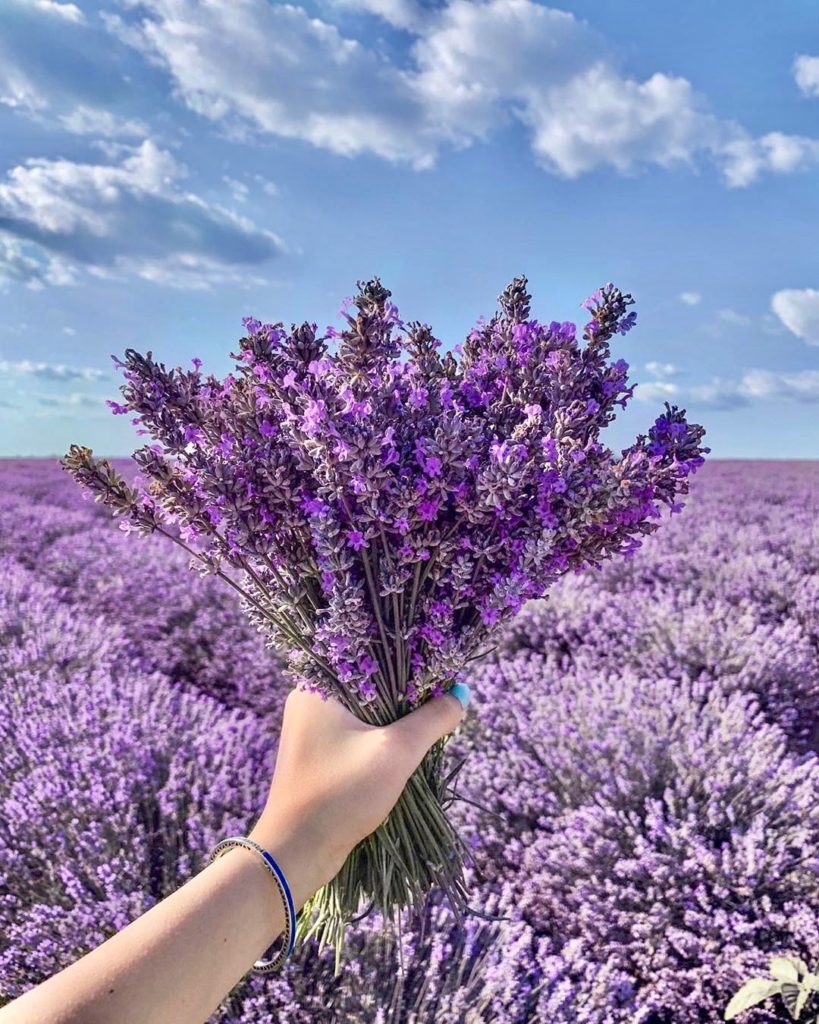 Lavandula (known as lavender) is native to the Mediterranean region, the Arabian Peninsula, and Russia but is grown throughout the world. Lavender flowers are known to represent calmness, purity, and grace. The purple flowers have a multitude of uses and benefits due to their composition, unique beauty, and lovely floral scent. Lavender comes from the mint family and its leaves and flowers are edible, fresh or dried, due to its herb quality.
There are many different varieties of lavender, for example, the English lavender is often used in cooking (a delicious super easy lavender shortbread cookie recipe below). The French lavender is used for potpourri and the Gross lavender is known for its intensely perfumed blooms and is commonly used in essential oils.
So what can lavender do for your mental health? The lavender flower and its extract have been used together as an alternative treatment for a low mood for decades. The current neuropharmacology journal reports that herbal medicine is the most commonly used form of complementary and alternative medicine therapies (Lui et al, 2015). A systematic research study was conducted on 38 botanicals (including lavender) in 100 different research studies and found that lavender has powerful antidepressant and anti-anxiety properties (Yeung et al, 2018). Research indicates that the smell of lavender promotes relaxation, improves your mood, decreases stress, and relieves anxiety.
Here is a couple of ways you can incorporate lavender into your life:
make your own lavender salt to flavour your food – great for veggie and meat dishes;
plant some lavender in your garden, its a great insect repellent too!
use lavender lotion for its calming effect on your body;
enjoy an aromatic bath by adding lavender salt /a few drops of essential oil to your bath tonight;
make a lavender spritzer to cool down on a hot summer day;
enjoy a cup of aromatic lavender tea;
spray lavender mist on your pillow to enjoy a relaxed and deep sleep;
enjoy a lavender infused massage or bake some lavender shortbread cookies: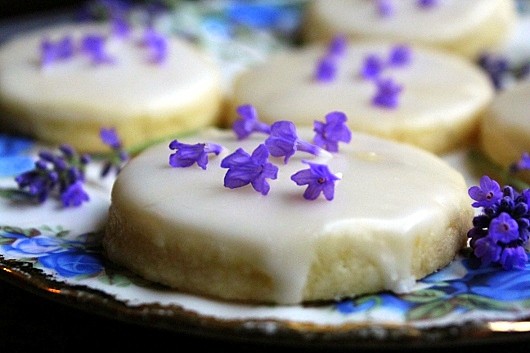 Lavender shortbread cookies
Ingredients:
227 grams of unsalted butter, softened to room temperature
4 teaspoons fresh lavender buds, or 2 teaspoons dried
1/2 cup sugar
2 cups all-purpose flour, scooped and leveled
Optional for decoration: 1 cup icing sugar, blended with just enough water to achieve a spreadable consistency and lavender petals
Instructions:
Using a food processor, a blender, or a mortar and pestle, grind the sugar and lavender petals together.
In the bowl of a standing mixer, beat the lavender sugar and butter at low speed until smooth. Then add the flour and beat until combined. Mixing is complete when there are no visible lumps of butter in the dough.
Form the dough into a rough disk, wrap it in plastic, and chill it in the refrigerator for 30 minutes.
Roll the dough into a 1/4-inch thick circle; cut out cookie shapes with a round, 2-inch diameter cutter. Using a flat spatula, transfer the rounds to a parchment-lined baking sheet. Chill for 30 minutes before baking.
Bake on the middle rack of a preheated 300-degree oven just until the sides of the cookies begin to color — 25-30 minutes. Let cool completely on the baking sheet.
Decorate with the optional glaze; sprinkle with lavender petals
May your love for lavender bloom!
written by Derika de Villiers, Clinical psychologist.