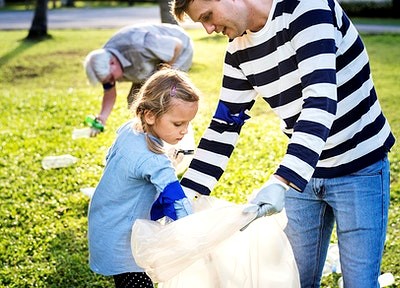 Litter robs us of a positive feeling nature or a clean environment provides us. Litter affects not only mother earth, but our mental health, our animals and wildlife, the economy, businesses, tourism, and crime. We have all heard that we must pick up litter, recycle and keep our environment clean. Walking down a street or beach and becoming aware of the litter around us and its devastating effects impacts all of us. We live in an age where we cannot ignore the impact of littering and the importance of looking after our environment and mother earth.
I want to share 6 reasons with you, why picking up litter is important for you and those around you:
Improved mental health – research indicates that our environment impacts our mood. Litter in our environment is associated with a depressed mood.
Safer environment – criminals think areas that are kept clean is easier to get caught committing a crime.
Litter means more litter – people are less likely to litter if areas are clean, however, if they see someone throw a cigarette bud down more people are likely to join and so the cycle continues.
Protect animals /wildlife – plastic gets trapped in animals or animals themselves get trapped in bottles and all other sorts of litter lying around with the consequence of them dying.
Create a community – picking up litter with friends, family or neighbors can be a great initiative to connect, create meaning and a sense of community.
Physical exercise – by moving your body, lifting and the range movements involved in picking up litter – you get some exercise and dopamine for free!
Let picking up litter become a habit. A weekly habit of self-care and of service to others and our planet. We only have one planet and need to take care of her. Picking up litter will not address the root cause of plastic pollution, crime, etc. This, however, is not the main goal of the exercise. Getting outside and doing something that benefits our planet and improving your mood is. This activity will also make you feel good about your contribution, not only today but for the next generations calling mother earth home.
written by Driana Zandberg, social worker in private practice